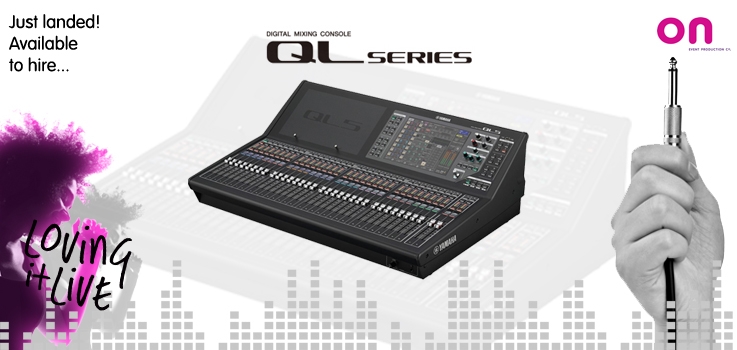 06/07/15
On takes delivery of new Yamaha QL1 & QL5 digital consoles
On Event Production Co. take delivery of three new Yamaha QL series digital audio consoles.
To supplement our existing rental stock of Yamaha LS9-16 and LS9-32 digital audio consoles we have invested in the new range of QL series consoles from Yamaha, with the Yamaha QL5 and Yamaha QL1 digital consoles. These have now arrived and are available for hire.
The new Yamaha QL1 and Yamaha QL5 audio consoles come packed with some impressive features built into the desks including the revolutionary Dan Dugan Automatic Mixer. The QL series also have Superior Dante Networking built in along with new High visibility channel name displays and colours that add to the overall operation ease and efficiency as well.
To complement our new digital consoles we have also purchased the Yamaha Rio digital stage boxes, Cisco switches and twin Ethercon multicores.
Yamaha QL5 & QL1 digital consoles now available for hire
Get in touch