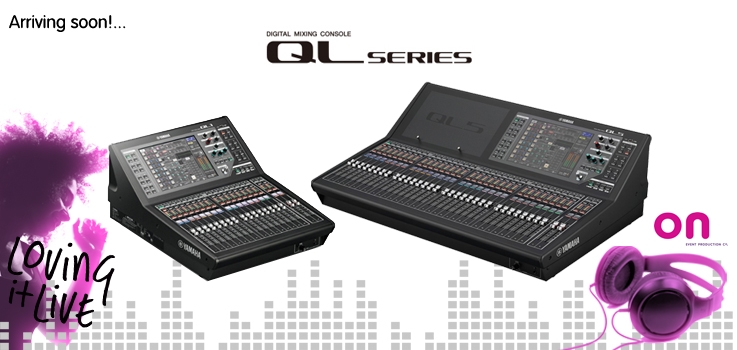 26/06/15
Yamaha QL1 & QL5 digital audio consoles arriving soon!
On Event Production Co. is refreshing its audio console stock with the Yamaha QL1 and Yamaha QL5 from the QL series of digital audio consoles.
To supplement the existing digital audio consoles in our rental stock we are investing in the new range of QL series consoles from Yamaha.
The new Yamaha QL1 and Yamaha QL5 audio desks have some impressive features built into the desks including the revolutionary Dan Dugan Automatic Mixer. The QL series have Superior Dante Networking built in along with new High visibility channel name displays and colours that add to the overall operation ease and efficiency as well.
We are constantly seeking to update our fleet of rental equipment, to ensure we offer our clients the highest levels of service and we will also be stocking up with the Yamaha Rio digital stage boxes and ethercon multicores to complement these QL series digital mixing desks.
Keep your eye's peeled, the Yamaha QL5 and Yamaha QL1 will be with us and available to hire soon!
Get in touch