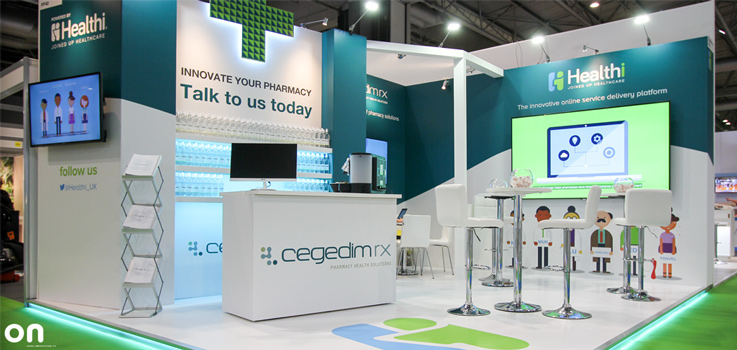 11/01/18
On creates a stunning exhibition stand for pharmacy app launch
Whilst bringing live events to life and inspiring audiences is a big part of what we do here at On Event Production Co, we've also got a huge amount of expertise in creating exhibition stands which help brands to stand out from the crowd.
We were approached by healthcare technology company Cegedim Rx to help create the perfect platform to launch its latest software package, Healthi, at the Pharmacy Show 2017.
The firm needed to create an environment to allow its staff to engage with visitors and demonstrate the product – a new online portal for clinical service provision, which enables pharmacists to deliver efficient services, by creating a single view of the patient.
We utilised a mix of print and digital solutions to create a visually stunning exhibition stand to help Cegedim Rx launch their new product.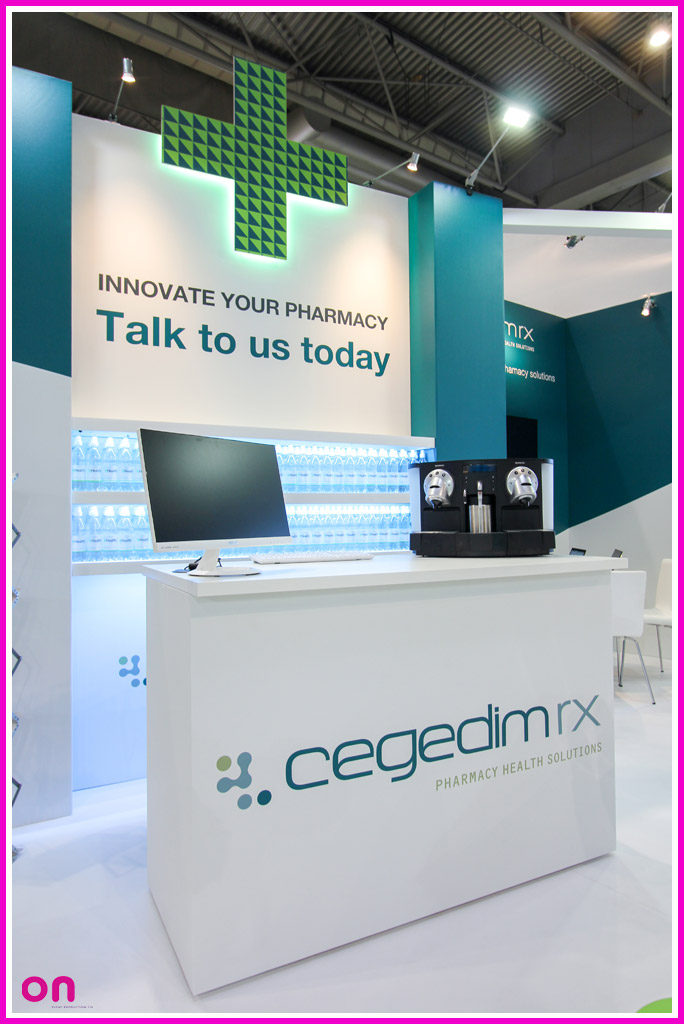 Our client said: "We worked with On Event Production Co. to bring together a complete stand package for the Pharmacy Show.
"We had a new product to launch and the time scales were pretty tight to deliver what we needed. On were exceptional in quickly getting to grips with exactly what we were looking for.
"They delivered a design that needed very little tweaking and was spot on for our needs. The end result was a perfect platform from which to launch our product.
"The team was so attentive when we arrived and didn't leave until we were happy with every little last detail… even the pieces that didn't fall to them. The feedback we received at the show really spoke for itself.
"Everyone that visited our stand was complimentary and our team felt energised and proud. Without a doubt this is the best response we have ever received at a Pharmacy Show and On played a huge part in this. We can't wait to see what they deliver next time."
Here at On Event Production Co. our fabrication team, designers and engineers love to be as passionate about your event as you are -
Let us use our creativity, coupled with meticulous attention to detail to create your next stunning exhibition stand.
Get in touch