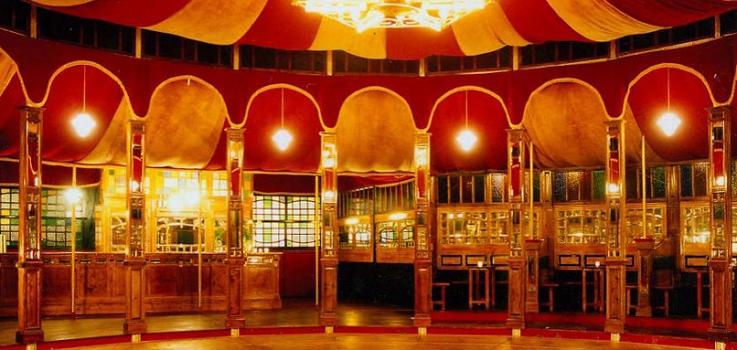 30/11/17
On notches up Nottingham Spiegeltent hat-trick
Nottingham's historic market square once again played host to the Spiegeltent, for an annual extravaganza of unique dance, music and entertainment.
This was the third year that the team here at On was tasked with providing sound and lighting for the event, which is fast becoming a firm fixture in the city's annual social calendar.
Having spent its life touring the world, from New York to Sydney, the Spiegeltent returned to Nottingham for a ten-day stint last month. The century-old travelling dance hall is made of wood and finished ornate decorations and mirrors. It hosted a packed schedule of great events including family theatre, music performances, a comedy night and burlesque shows, plus food and drink.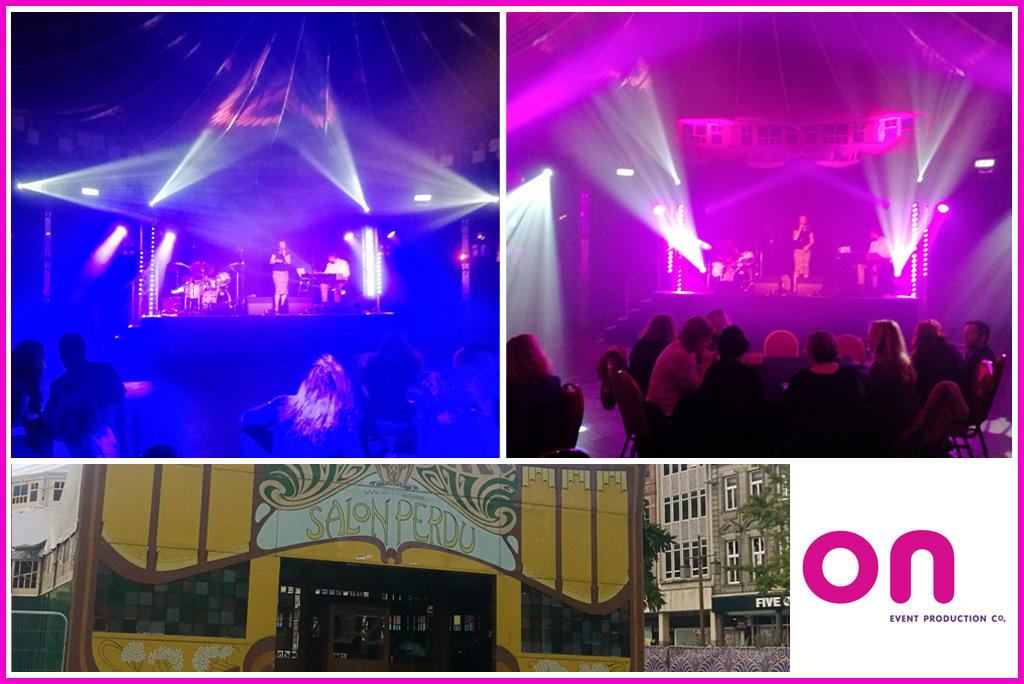 This year's show highlights included an opening night spectacular with The Gilded Merkin Burlesque and Cabaret - Nottingham's biggest Burlesque show, Angelo Starr and the Team Edwin Starr Band performing live for an evening of the greatest Motown and classic Northern soul hits, and the hilarious musical comedy of Royal Vauxhall, based on a true story involving Kenny Everett, Freddie Mercury and Princess Diana.
Jake Moore, production manager, said: "After working on Spiegeltent for the past two years, we were delighted to make it a hat-trick in 2017 by returning to provide lighting and sound for this year's event.
"Speigeltent is a really tricky thing to explain, it's a quirky but beautiful space which plays host to breathtaking performances which inspire and really capture the imagination of the audience, so it was great to be involved once again."

Are you looking for live event production specialists?
We're here ... We're On Event Production Co.
Get in touch