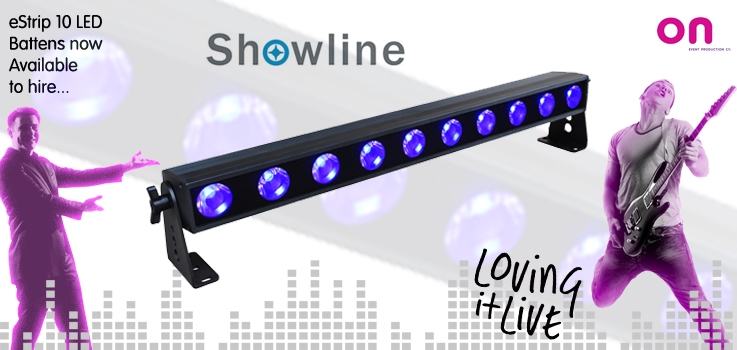 14/09/15
On adds Showline eStrip 10 RGBW LED Battens to hire stock
The Philips Showline eStrip 10 RGBW LED Batten is now available for hire from On Event Production Co.
To supplement our existing rental stock of Pixelline 1044 LED battens we have invested in the new range of Showline LED Battens from Philips, with thirty-two units of the Showline eStrip 10. These units have been in high demand since arriving with us earlier this summer and are now available to rent.
James Pemblington, hire manager at On, commented:
"The eStrip 10 LED battens are a great lightweight LED uplighter.
"They are fantastically bright, easy to use and give a great flat output of colour when uplighting sets and scenery."
The eStrip 10 LED Battens also have the added option of allowing indivudal cell control and can be used for pixel mapping applications.
Get in touch