03/02/20
On Increases Warehousing Space with the Addition of a New Mezzanine
Following the growth in the business over the last few years, and in particular with the requirement to create more space for additional planned rental equipment, we have spent the last month installing and commissioning a new mezzanine floor.
2020 will see the complete overhaul of our existing microphone stock together with further investments in rigging and additional PA equipment. The majority of this will allow flex in our operation to meet additional demands as a result of the recent partnership with Birmingham venue, The Eastside Rooms.
Key highlights of the installation are: Creation of an additional 277 m2 floor space, inclusion of a 3m wide fork bay. The mezzanine is 3m from the floor with a 2.7m ceiling underneath maximizing all available space beneath. The mezzanine has been constructed using powder-coated steel beams and a 38mm chipboard floor to allow for 4.8kn per SQM. Access to the upper floor has been gained by installation of a 32ft long dog leg ramp.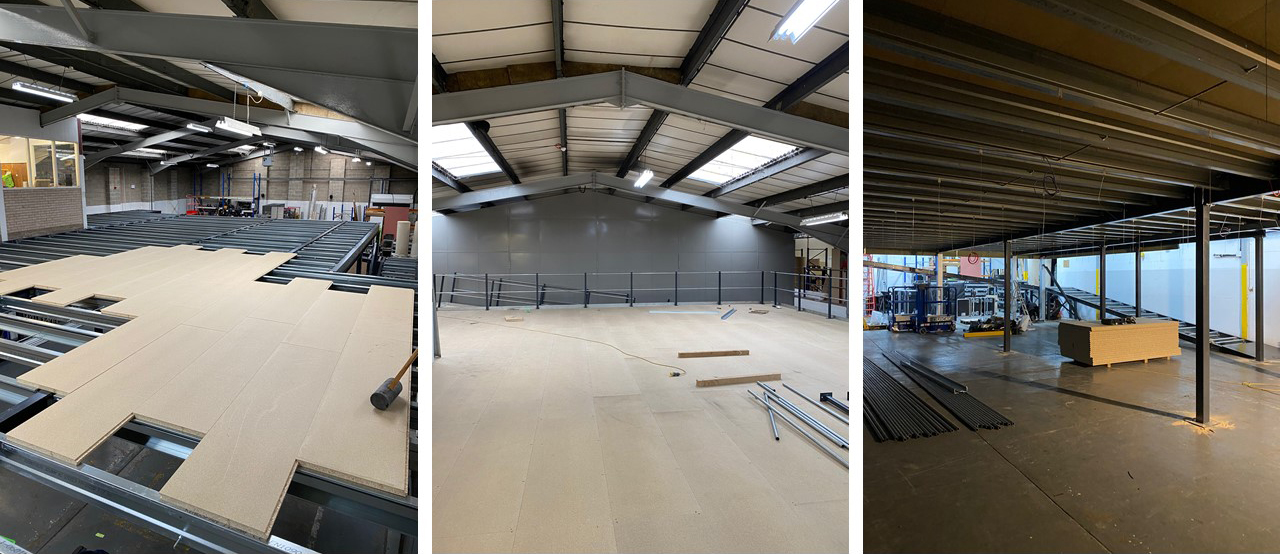 To further build on our sustainability focus, environmentally friendly eco lights have been installed that turn on only as and when needed via motion sensors.
A dust-proof steel wall, 7m Tall at the apex and 15.6m wide has also been installed to separate the fabrication department from the warehouse facilitating the growth in both departments. Fabrication have gained approximately 15m x 11mm of extra build and testing space giving us a new large space to test build exhibition stands.
Get in touch