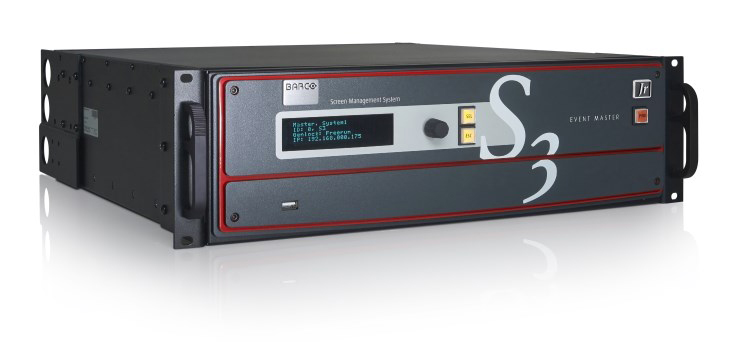 29/08/19
On expands video control hire stock with addition of Barco S3-4K
Further to our investment of more Panasonic projectors, we have also expanded our range of control & processing hardware by purchasing the Barco S3-4K Junior Screen Management Controller.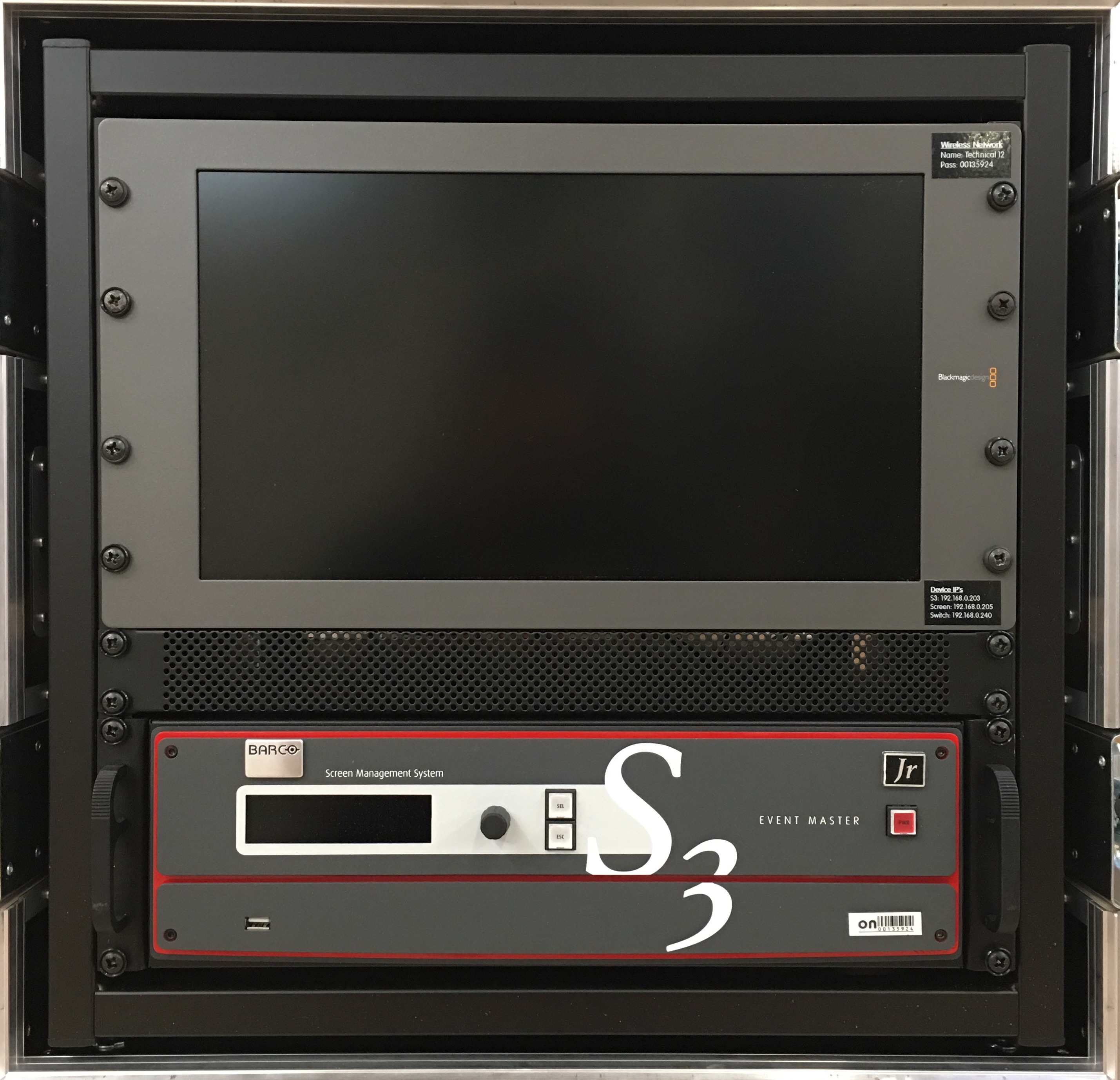 This unit is capable of seamless switching with multi in / out setups, multilayer, edge blends, active comfort monitor systems and more. The Barco S3-4K is ideal for high-end events because it is so flexible and can be tailored to the needs of each event perfectly. Our Barco S3 racks come with 12 inputs that are made up of 4x SDI / 4x Display Port / 4x HDMI.
Our S3 comes pre-racked. It has a customisable Multiview Output which is sent to a 17" Black Magic Design screen showing whatever you set it up to. The rack includes a custom panel matching the design on all our other video racks. It allows for power in and out of the rack including the redundant PSU in the S3, and data from the built-in network switch inside.
Get in touch