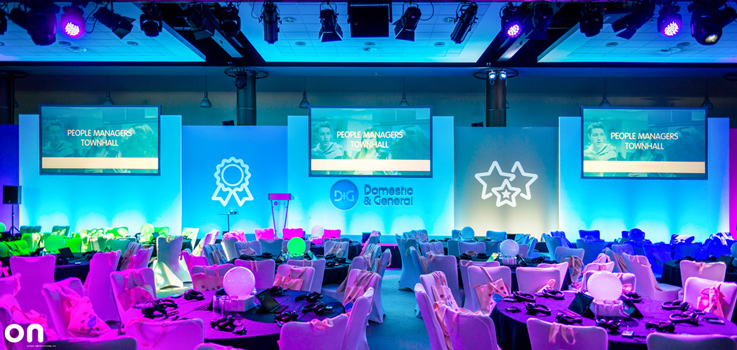 12/12/17
On brings Domestic & General's conference to life
We were delighted to work with specialist warranty provider Domestic & General to help deliver their first 'People Managers Town Hall' event aimed at inspiring its staff from across the UK and Europe.
The theme of the event was Customers, Culture & Change. It was the first time the firm had run an event of this scale, with the aim of engaging and inspiring staff.
Oaks Hall, at Epsom Downs Racecourse, is a multipurpose space which needed transforming to create the right environment for the event.
On Event Production Co. were tasked with the live event production, including the provision of designing a stage set that was on-brand and on-theme, and integrated large format video screens to show digital content for all the audience to easily read and view.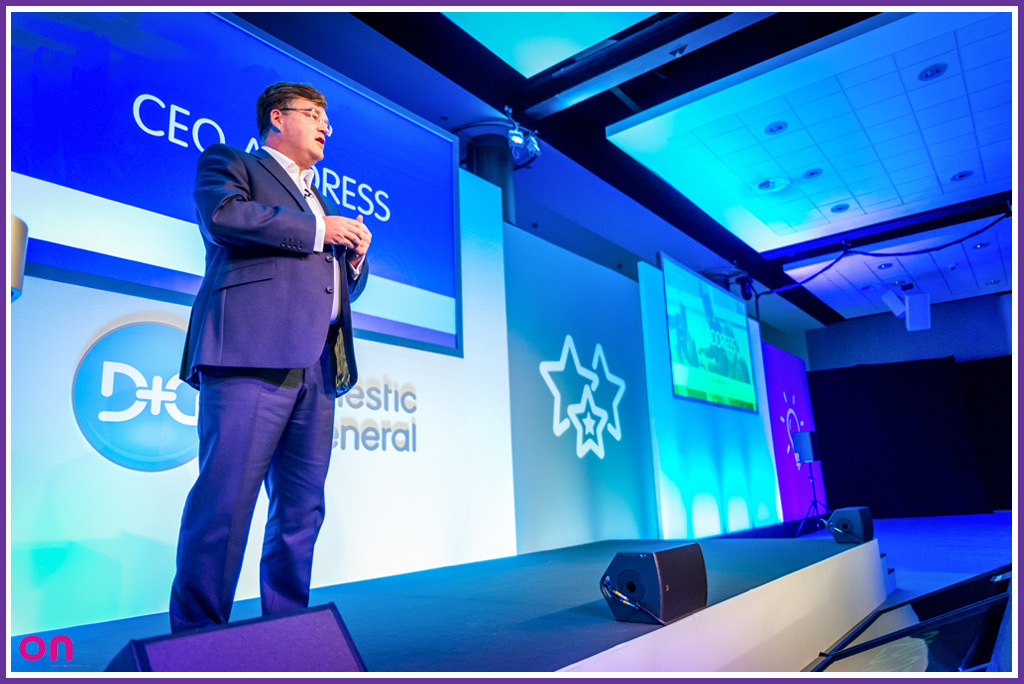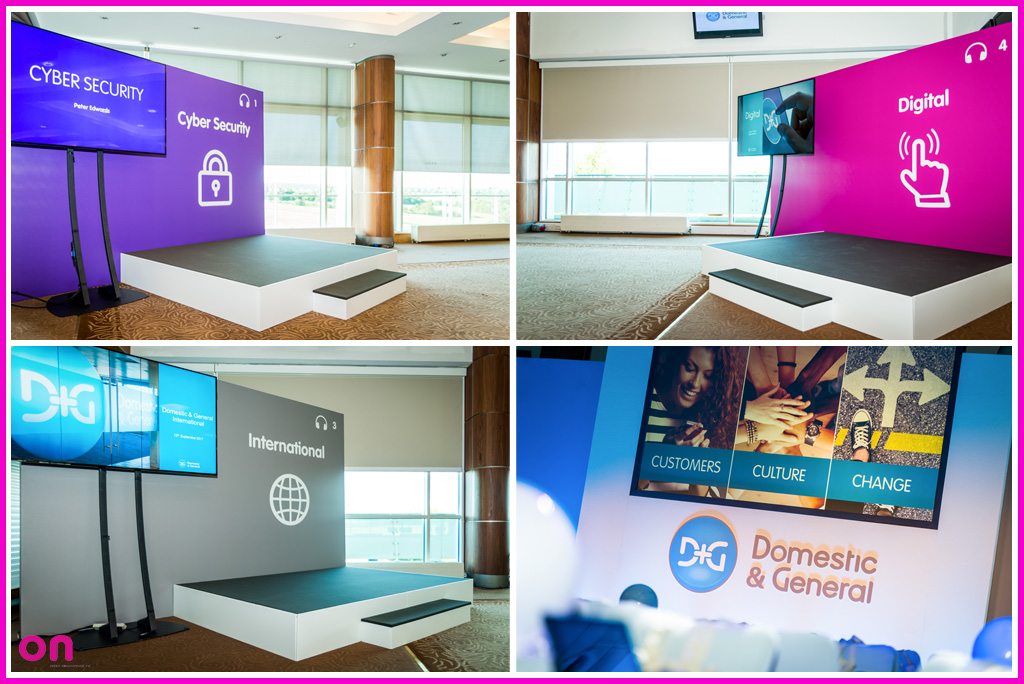 We provided professional presenter support which allowed each presenter to focus on the messages they needed to deliver, without any concerns about the tech.
We utilised interactive technology with iPads on each table for question polling, submitting questions and answers to create a giant word cloud of feedback.
Lighting played an important role in creating the right environment to set the tone and create zones in the room for group activities, with each table having an illuminated coloured globe that was mapped and controlled together with the dynamic lighting rig flown above.
The working lunch session included four small presentation stages and each delegate was given a pair of wireless headphones and could tune into each presentation as they made their way around the room.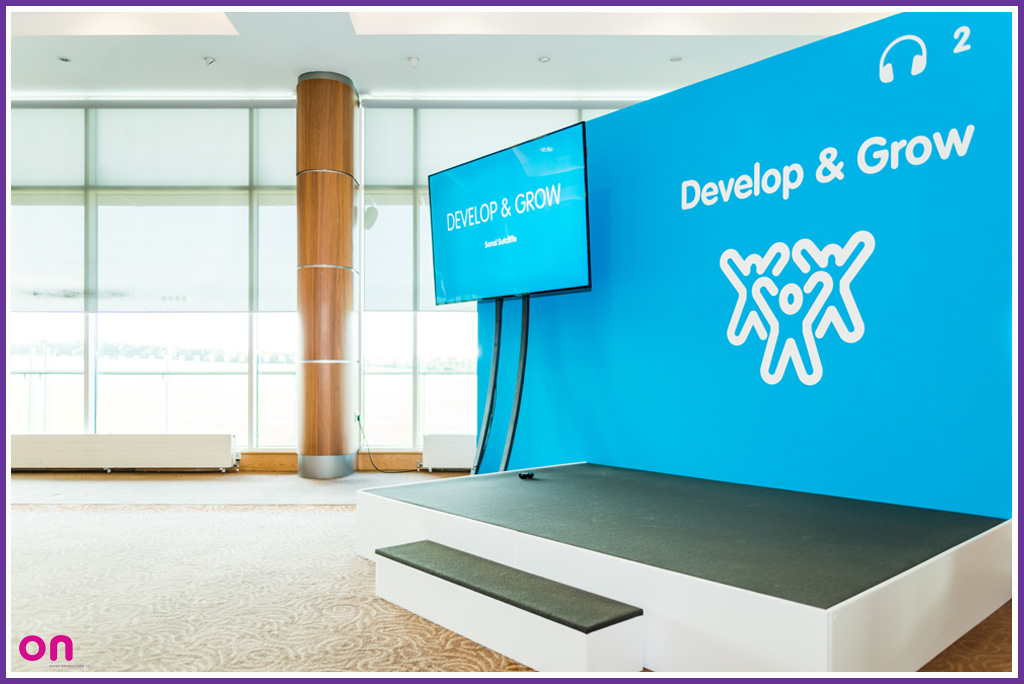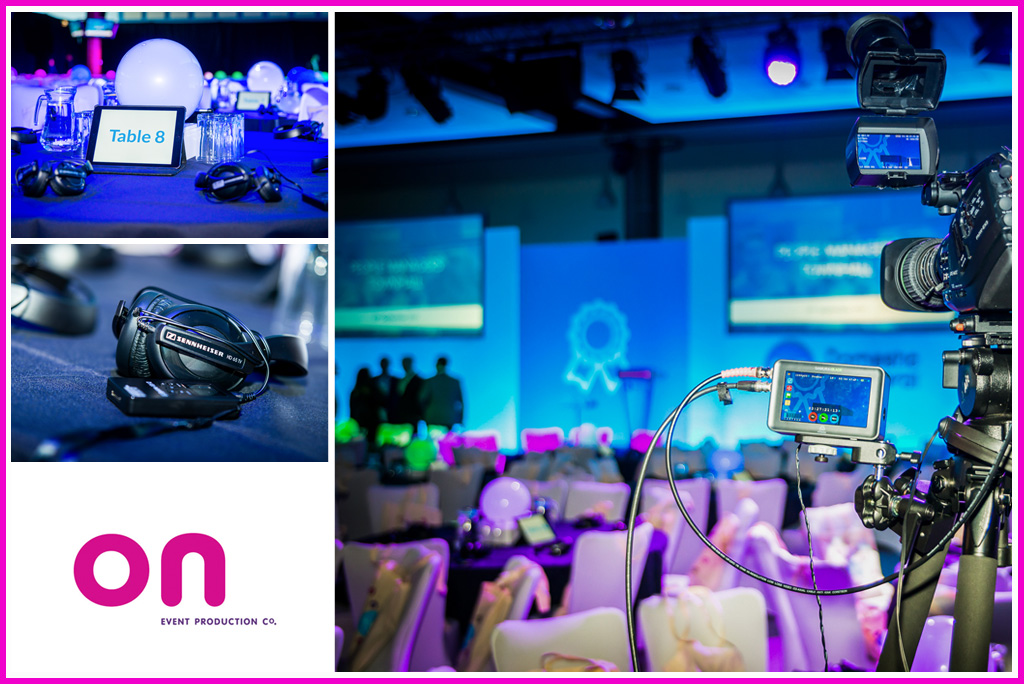 Alexandra Pierce, Corporate Communications Manager at D+G, said: "It was truly amazing and went incredibly well. Everyone is so pleased and the feedback is epic."
Tara Baker, Corporate Communications Adviser, added: "What an awesome day! It was so well received – we have had a lot of awesome feedback, which definitely does make it all seem worthwhile."
Here at On Event Production co. we live and breathe live events -
Our team of live event production specialists love to be as passionate about your event as you are.
Get in touch