Ex-rental

Martin Professional MAC 250 Wash Moving Head
Description
The MAC 250 Wash is a powerful yet compact and remarkably efficient wash light with extraordinarily fast and quiet movement, a variable frost filter for zoom effect and a CMY color mixing system with a complimenting color wheel. It features improved motors for significantly faster acceleration and superior optics to ensure that more of light gets out the lens!
With little power consumption, and fantastic light output its great for use in Live, Corporate and Theatre based events. It's also a lightweight unit that's easy to transport and install; great for any use!
---
We currently have 8 units available all flightcased in pairs and these are priced as below:
Set of 2 units: £295+vat each.
Set of 8 units: £360 discount for set of 10 @ £2,000+vat for set (equating to £250+vat each).
---
Please see extra images below (click to enlarge) of our ex-rental MAC 250 Wash Moving Head: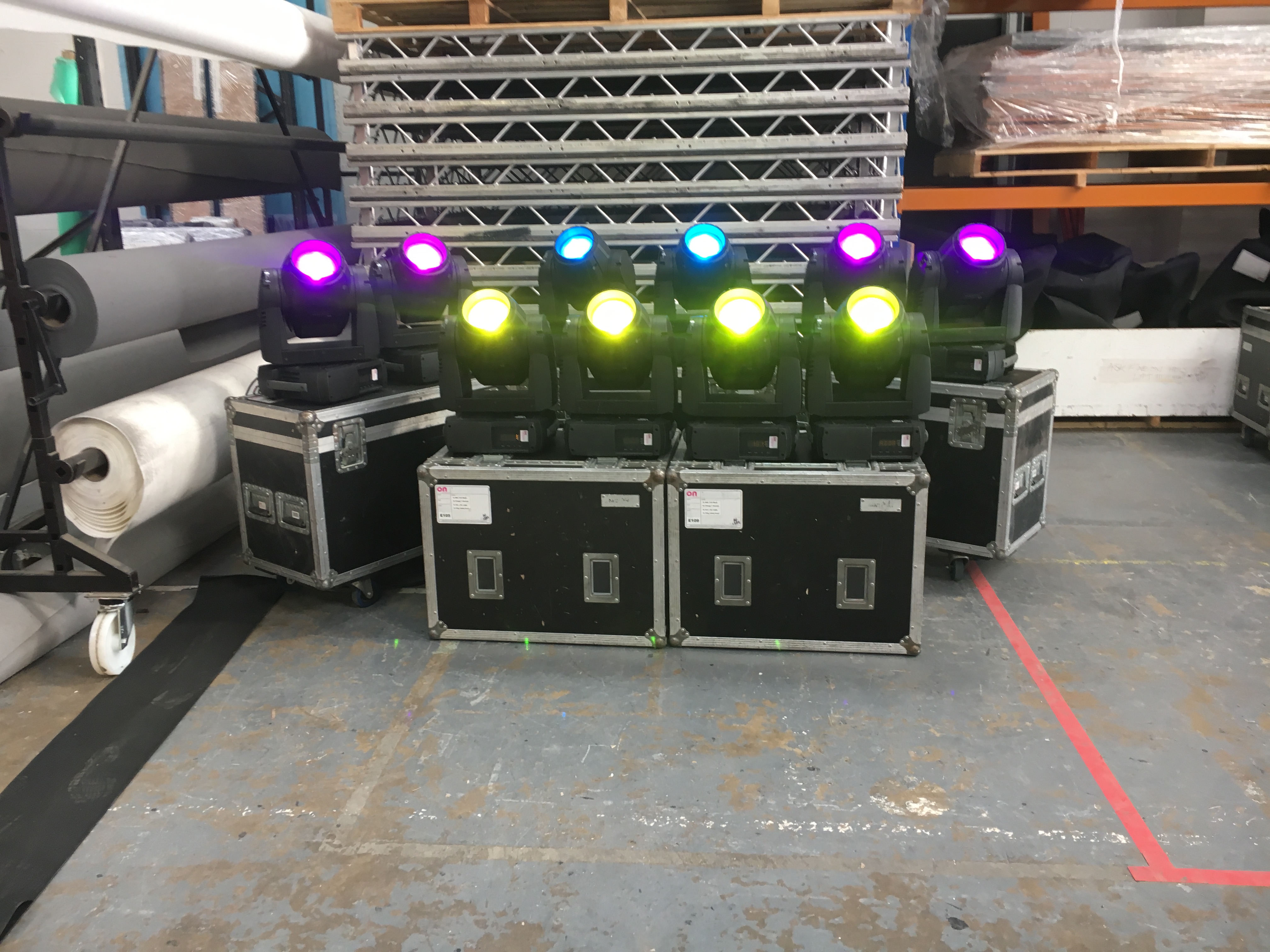 Specification
250 W long life discharge lamp
Total output up to 7700 lumens
CMY color mixing system
6 position color wheel plus open
Mechanical dimming
Variable frost filter
Strobe effect up to 14 Hz, pulse effects, instant open and blackout
Pan and tilt range of 540°/257°
Variable fan control for very quiet operation
Tilt lock
Low Hours on most fixtures. Highest is 600, lowest is 41. Most lamps that are used in these fixtures have a 3,000hr average lamp life
Price
From £250 + VAT
Categories
Lighting, Intelligent Lighting
Quantity
8 available
Product Details
Model
MAC 250 Wash
Weight
23kg

Dimensions
0.59(h) x 0.39(w) x 0.3(d)

Power
Input: IEC (16A > IEC Incl.)

Signal
Input: 3pin/5pin DMX
Output: 3pin/5pin DMX