Ex-rental

Martin Professional MAC 250 Beam Moving Head
Description
The MAC 250 Beam™ is an extremely punchy and compact beam fixture that generates variably sized pencil beams as well as wash effects via a variable frost filter. It is available from us as an easy and inexpensive Fixture that has been upgraded orginal MAC 250 Wash™ fixtures.
With little power consumption, and fantastic light output its great for use in Live, Corporate and Theatre based events. It's also a lightweight unit that's easy to transport and install; great for any use!
---
We currently have 8 units available all flightcased in pairs and these are priced as below:
Set of 2 units: £295+vat each.
Set of 8 units: £360 discount for set of 10 @ £2,000+vat for set (equating to £250+vat each).
---
Please see extra images below (click to enlarge) of our ex-rental MAC 250 Beam Moving Head: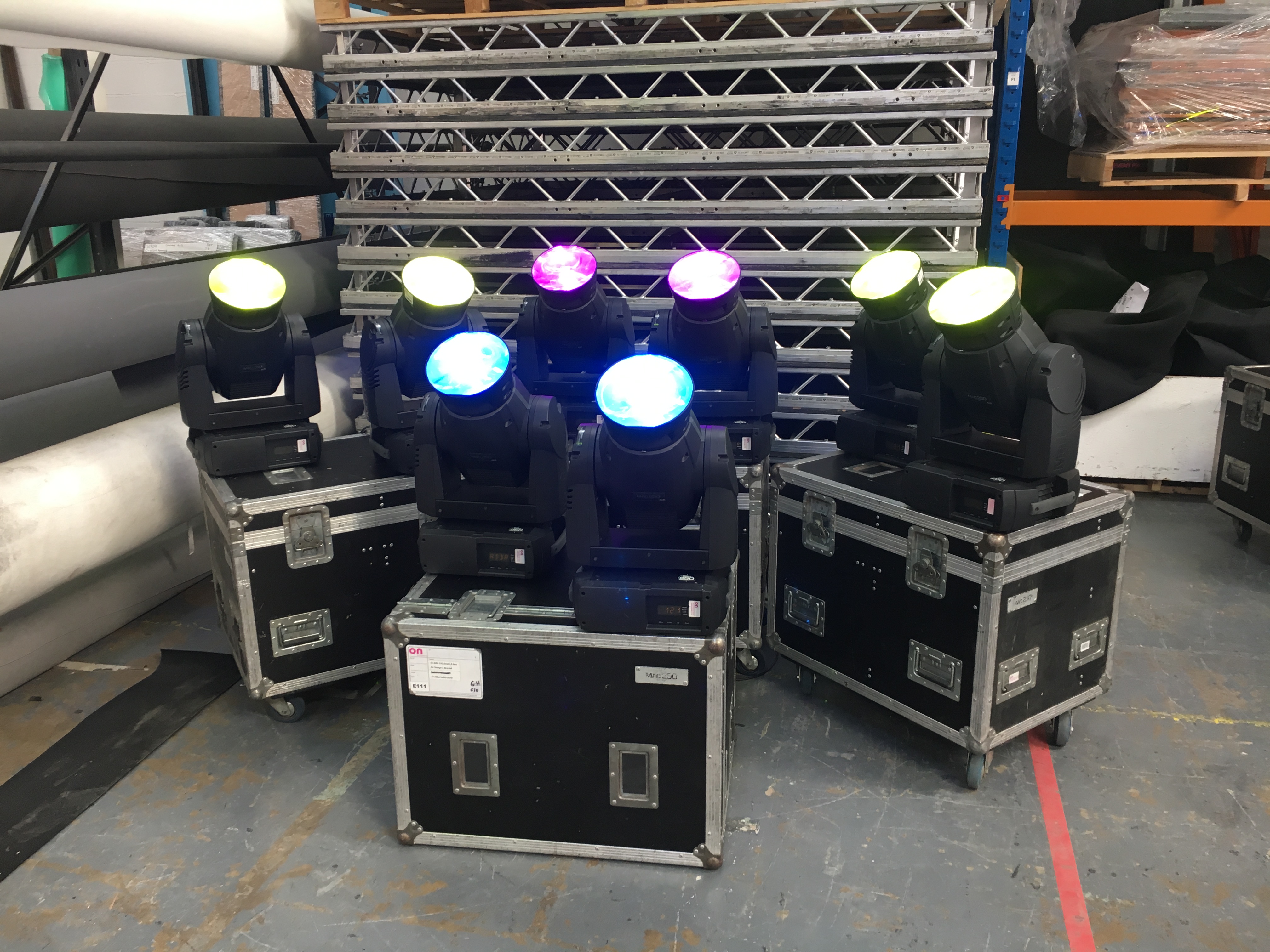 Specification
250 W long life discharge lamp
CMY color mixing system
Variable frost filter
Strobe effect up to 14 Hz, pulse effects, instant open and blackout
Micro-Fresnel lens
Mechanical dimming
3-8° beam angle
Pan and tilt range of 540°/257°
Tilt lock
Modular design for easy maintenance and servicing
Variable fan control for very quiet operation
6-position gobo-aperture wheel plus open
Extremely Low Hours on most fixtures. Highest is 136, lowest is 29. Most lamps that are used in these fixtures have a 3,000hr average lamp life